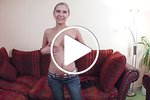 What a tasty chick...Still 18 years old but both nipples a obviously pierced! How horny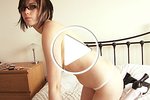 Gothic-girl Louisa only wears her SEXY glasses...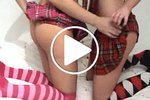 Only clothed in stockings...Let us discover the secret of the BOOBS of these two beauties...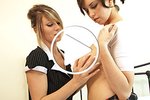 A hot teen in girls' school uniform gets slaps on the ass by her teacher. The role-play begins...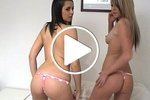 Take off your bra! So we can begin to play with each other...XXX for me and you...